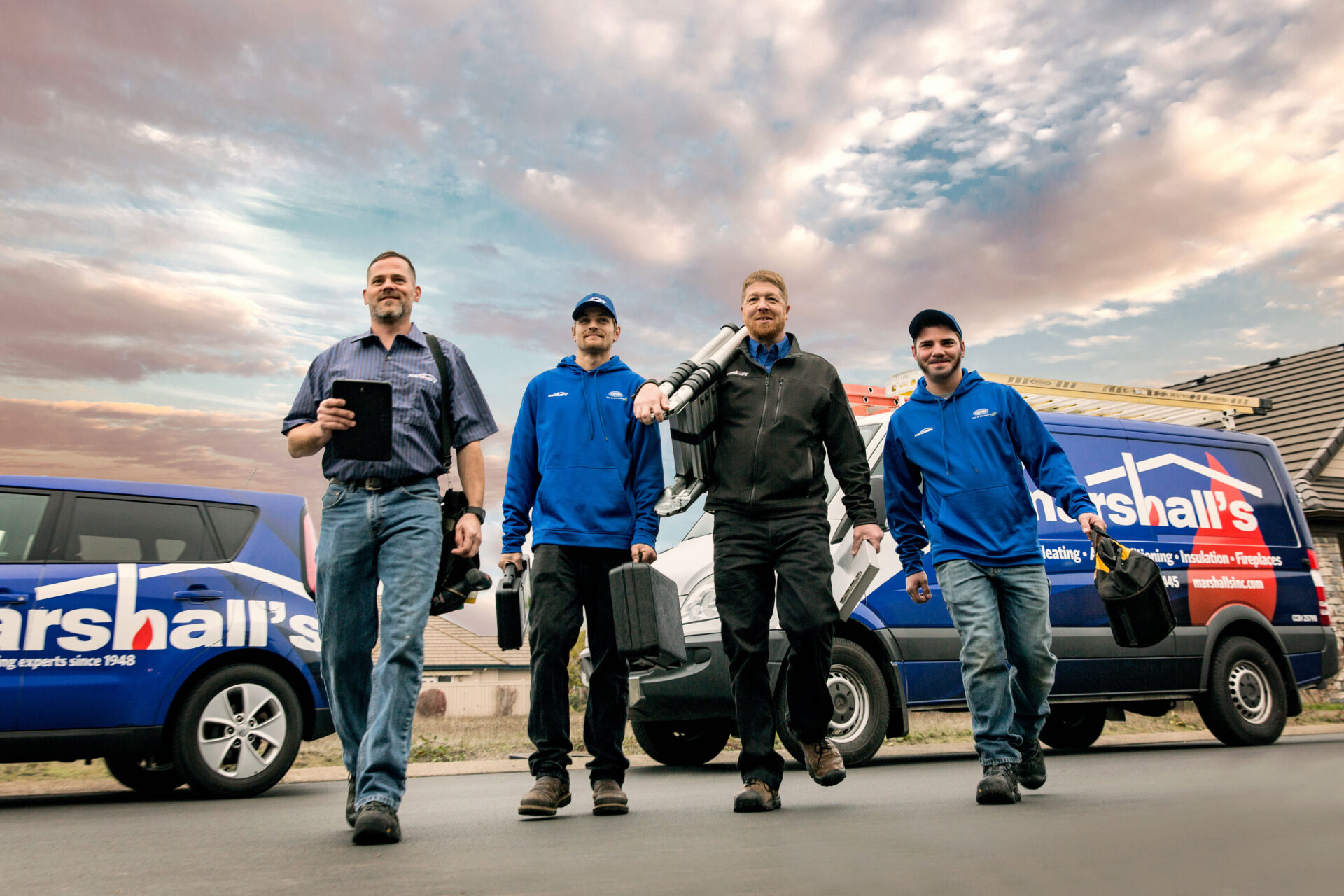 Changing with the Industry
Throughout the years, family-owned Marshall's Inc. has stayed relevant by focusing on hiring the right people, maintaining expertise in developing technologies and solution-based customer service. Lisa Bruckner, Chief Operating Officer at Marshall's, says, "The industry has changed over the years, but the core of what makes Marshall's special hasn't changed. Experience has shown we need to change what we install to meet the needs of the community, but how we do it remains genuine."
Prioritizing the Customer
The company, which started by delivering oil in 1948 and then installing oil furnaces to meet customer needs, has followed the evolution toward more energy efficient and sustainable options. Marshall's Inc. became one of the first contractors in the local area to embrace technologies like heat pumps, insulation for energy conservation and all things comfort. To provide their customers with even more value, Marshall's partners with their local utilities, Eugene Water & Electric Board, Springfield Utility Board, Emerald People's Utility District, Energy Trust of Oregon, Lane Electric Co-op, local gas utilities and product manufacturers for easy access to available rebates. By offering incentives on their proposals at the point-of-sale, Marshall's offers transparency that helps build trust with their customers. "We put the onus on ourselves to bring the rebate to the client. As the professionals in the field, we feel it's on us to put it all together for them," says Bruckner.
Collaborating to Improve
Through relationships with other organizations and partnerships with utilities, Marshall's strives to offer continuous education opportunities for its employees. They are currently working with Comfort Ready Home to assemble a local heat pump water heater training for their team.
Interested in scheduling a free training? Contact your local Field Specialist
A Balanced Partnership
Marshall's Inc shows that providing excellent service comes from staying true to your roots while embracing the changes that benefit your customers and being open to collaboration. Striking this balance between innovation and customer care has helped the company set an admirable standard and will continue to serve them well into the future.