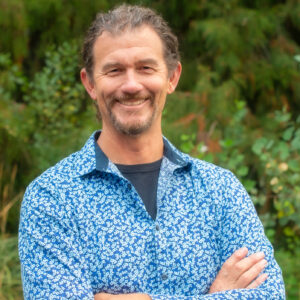 In a new series spotlighting experiences and stories from Comfort Ready Home's Field Specialists we are highlighting the work they do throughout the region to support utilities and contractors with program requirements, technical questions, utility incentive paperwork and much more. With 90 years of combined experience, Comfort Ready Home's Field Specialists are here to help you tackle projects of any size and help build your customer base.
Comfort Ready Home Field Specialist Scott Mayfield got his start in energy efficiency when he was offered a position to help identify energy-efficient commercial lighting projects. When Scott's efforts resulted in the successful retrofitting of 57 Value Village stores, Scott knew this was the line of work for him. This soon led to homebuilding and then to a position as an energy services administrator at Kootenai Electric in Idaho.
As a Residential Field Specialist at Comfort Ready Home serving contractors and utilities in Northeast Washington, Northern Idaho and Montana, Scott provides technical assistance on weatherization, HVAC and water heating technologies and connects contractors with local utility incentive programs to help homeowners offset costs.
"I love the collaboration of working together with contractors and utilities and supporting projects that are beneficial to homeowners," said Scott. "It's important that homeowners understand how their whole house works and how energy-efficient products can improve comfort — and contractors can play a big role in facilitating that understanding."
And the buck doesn't stop at work. After hours, Scott can be found restoring Airstream trailers or working on home improvement projects. Two recently completed projects include rejuvenation of this 1961 Airstream trailer and installation of over 1,000 square feet of tile in his shop/office remodel. "I'm not made for tile work," he uttered after completing the tile project.
To speak with a Field Specialist in your area or to find out more about incentive programs, visit ComfortReadyHome.com/join.